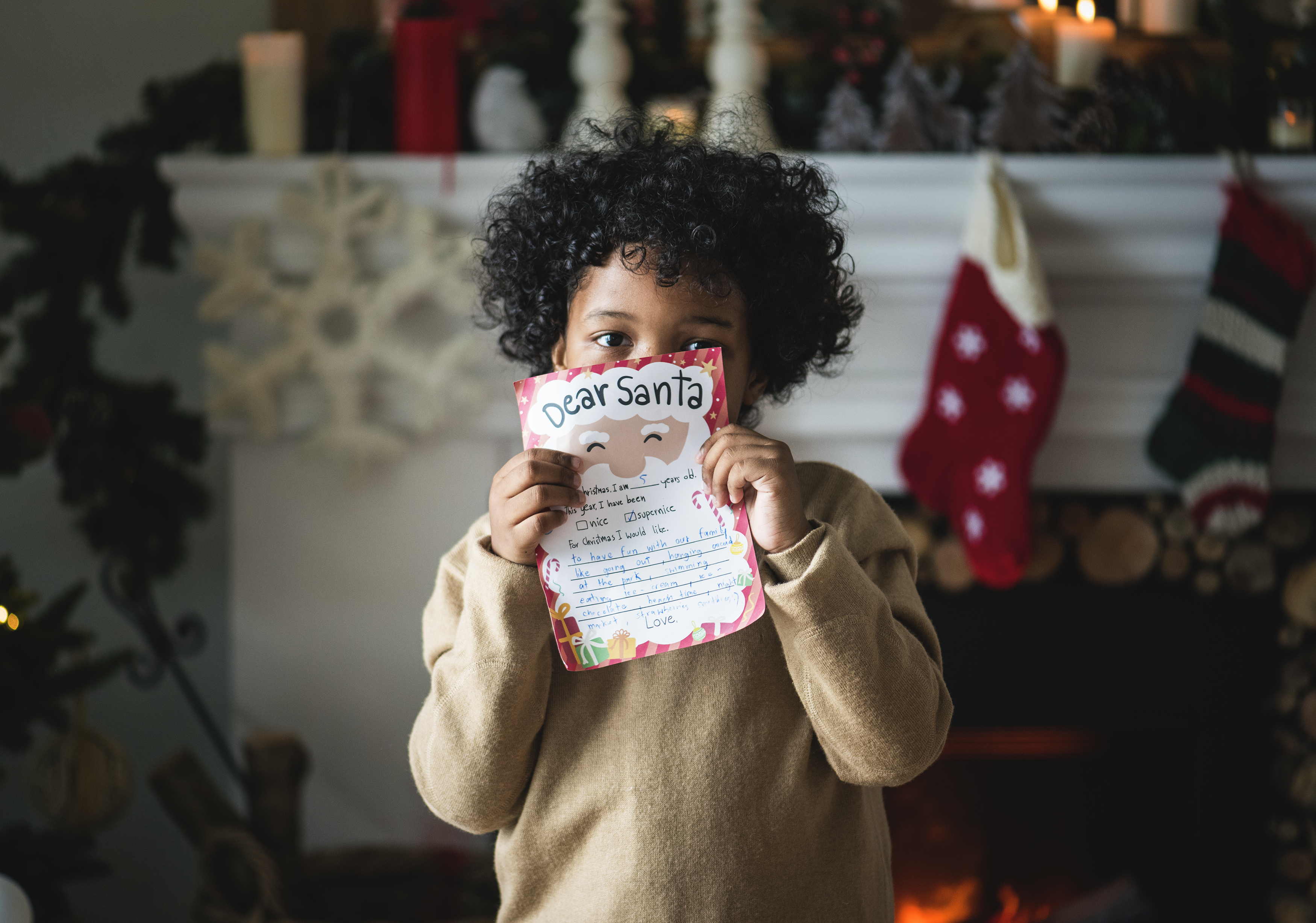 An 11-year-old son's "epic" Christmas wish list has entertained many online, after he even requested a diamond chain, specifying it to be real.
The mom shared the list, which can also be seen here, to popular parenting forum Mumsnet, explaining that "my kid has just given me the most epic Christmas list," and was met with a host of reactions.
"We are normal people, not Rothschilds," she prefaced ahead of the list.
The son split the list into three sections: "Really want," "Kinda want" and "Don't mind but don't matter if not."
The list went from acceptable to completely unlikely the further it went on, starting with a "60% mechanical keyboard with gateron optical yellow switches" and mini speakers, Tommy Hilfiger tracksuit, Hugo Boss t-shirt and Nike sneakers as his "really want."
Despite only "kinda wanting" it, the son requested the "biggest teddy in the world" which retails for around $241, along with an electric scooter and designer hoodie.
The real diamond of the list however was the literal diamond chain the child requested, adding that it "doesn't matter" if he is unable to get it. "REAL diamond chain," he hilariously specified, along with "REAL airpods."
He did however add a reasonable annotation to the list, reminding the mom: "Don't get cause very expensive," in reference to the real diamond chain.
Despite the list being taken in good fashion by the mom, pressure to buy children expensive gifts have only increased in recent years. In 2018, the National Retail Federation estimated that the average parents spent a little over $1,000 on gifts for the holiday, 4.1 percent more than the previous year.
Money Confident Kids also estimated that around 45 percent of parents will actually go into debt to fulfill their child's Christmas list.
"[He's] very funny but I think this list was written entirely seriously," confirmed the mom.
The extravagant list was something many parents were able to relate to, with some sharing their own similar experiences.
"My son got a bit carried away last year and put, 'a mansion.' A little while later he went back to the list and thoughtfully added, 'another mansion,'" wrote one user.
"My 10-year-old daughter put $1000 on her list (and a horse) with a winky face. Never going to happen. When I asked what a 10-year-old could possibly need a grand for, she very seriously said 'premium bonds,'" shared another.
"Love that he thinks you might spend £££ on an electric scooter that he only 'kinda' wants," noted a user, entertained by the list.
"REAL diamond chain, but don't get that it's too expensive! Love how it's been put there though, you know, just in case you do have a spare couple of grand lying around and do want to get him it," added another parent.
For some, the list was a prime example of the importance of Christmas lists acting as a "wish list" rather than requests for presents. "Part of the enjoyment of Christmas/Santa is the room for fantasising that you might actually, possibly, if the stars align and you've been ever so good, get that very much wanted absolute dream thing. Whilst actually knowing that it's most probably not going to happen.
"You really do steal something important away from children if they automatically just get every single thing their list. Always leave room for a few surprises too, because often children think they know what they really want, but Santa might know better," wrote one parent.
"I do agree, start young with the concept of wish lists. There's no magic at all in a materialistic 'shopping list' mentality about it," added another.